Copyright © 2023 Oesterreichische Banknoten- und Sicherheitsdruck GmbH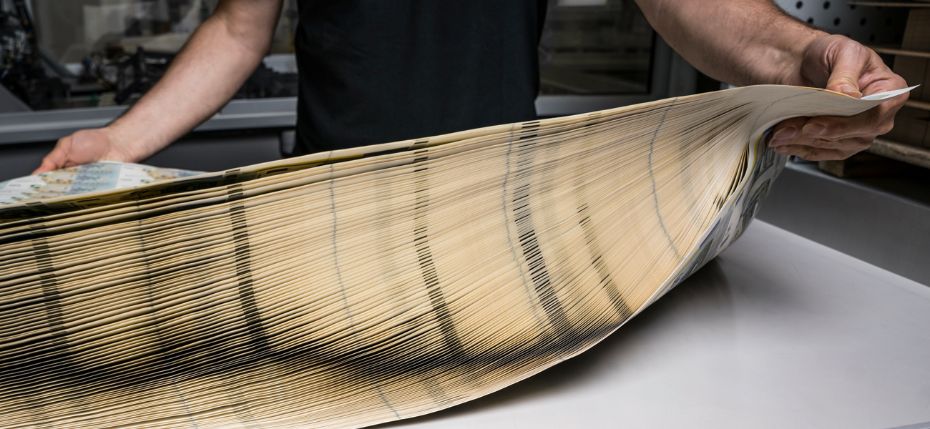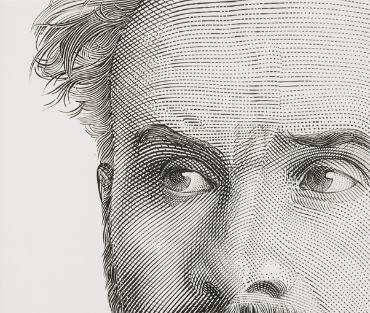 Banknote is us.
The origins of OEBS – a 100% subsidiary of the Oesterreichische Nationalbank – date back to the year 1816. In recent years, OEBS has evolved from a pure banknote printing operation to an overall center of excellence for banknotes and has gained international reputation for its high degree of flexibility and its solution-oriented approach.
The unique combination of know-how and experience qualifies OEBS as a reliable and competent partner and a pioneer in terms of innovation, sustainability and in-house technical developments.
At the facilities in Vienna, the OEBS prints all denominations of the Euro 2 series as well as foreign currencies.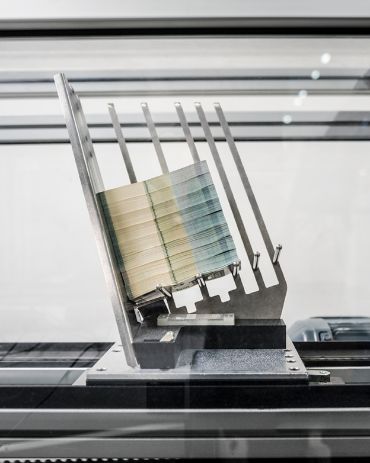 All-in-one is us.
As one of the few banknote printers in the world, OEBS offers the complete service portfolio of banknote production. OEBS delivers banknotes and security papers to partners in the Eurosystem as well as to central banks across the globe.

Research & Development
Design
Test Printing
Ink Management
Plate Production
Printing
Finishing
Laboratory
Cash Processing Systems